UK Trust Welcomes New Trustees, Plans Fresh Engagement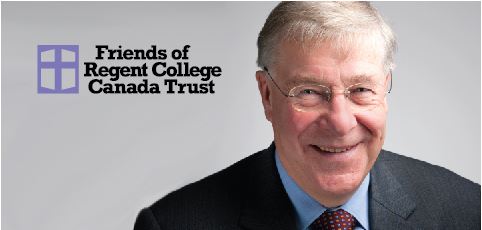 In its largest-ever expansion, the Friends of Regent College Canada Trust was excited to welcome four new trustees at its November meeting. Founded in 1998, the Trust was originally intended to enable UK supporters to benefit from gift aid on their donations to Regent College.
With this expansion, the Trust has started assessing how it can be a catalyst to engage and encourage Regent College's community of over 400 alumni in the United Kingdom.
New trustees include Mark Kingston (MCS '10), Donna McDowell (MCS '04), Richard Evans (MATS 2012), and Madi Simpson (MCS '09). These joined current trustees Peter Shaw (MCS '74), Richard Compton-Burnett (former student, 2002), and Sheila Thomas (former student, 1995).
The new members of the UK Trust represent the different strands of "life after Regent" as Mark is in the business world, Richard Evans is in the academic environment, and Donna and Madi are in church leadership.
"I'm looking forward to working alongside the many Regent alumni across the UK, helping to both connect them and better understand how we can work together to apply our Regent-inspired insights and vision to our everyday lives," said Kingston of his hopes for the new role.
At the November meeting, the Trust also honoured outgoing trustee Carolyn Scriven (DipCS '88) for sixteen years of service. Scriven had served as the Trust's secretary, a post now filled by Madi Simpson. Peter Shaw remains as the chair of the Trust, and Richard Compton-Burnett continues to serve as treasurer.
The Trust will soon reach out to Regent's UK community for their ideas on how the Trust can best serve them, and to explore who might wish to be further involved in these new initiatives. To ensure that your contact info is up-to-date, you can visit the Alumni Mosaic to provide an update.
Learn more about all of the trustees here.