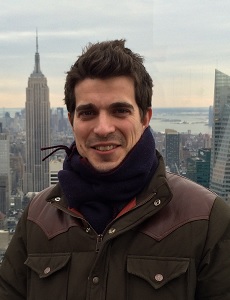 From Pastor to Urban Planner?
Iain MacPherson (MCS 2011) arrived at Regent fully intending to get his MDiv and dive deeply into serving God through church ministry. After his first semester, however, Iain switched to the marketplace concentration because he learned that God works everywhere, through every occupation.
"I worked in a church because I thought the most important work possible was to nurture people's inner lives. At the Regent New Student Orientation, I heard, for what felt like the first time, that what God is doing in the world is not confined to people's inner worlds. I heard that important work is happening everywhere—work that has heavenly value and day-to-day value. That was different. That was exciting."
He has never looked back. Now an urban planner, he's helping to design how whole sections of Glasgow will develop over the next thirty years.
"I have never abandoned my call to be someone who shepherds others. There is even a sense in which I am still a pastor: I am caring for thousands of people who live in this section of the city now, and who will live here in the decades to come. I am helping to create peace-filled places, to shape how people behave and relate to family, neighbours, and strangers; how they relate to creation—where they can play and worship and how transportation works—all by shaping how their city develops."
Iain incarnates what Regent College does: nurture intelligent, vigorous, and joyful commitment to Jesus that God can then use in any vocation, any occupation, and in any place around the world.
This mission is vital for our world, but it is not cheap. We rely on the support of donors from around the world to fund the expenses of the College. And now through April 30, a Regent College graduate in the UK has offered to match donations to the Trust.
Will you give so that we can train other Iains to live out God's shalom in different callings and places to bless the inner and outer lives of those around them? If so, you can visit our Give page to download the Gift Aid form.